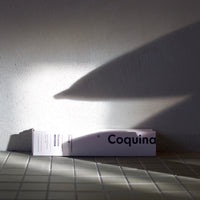 YEILD INCENSE - COQUINA

Regular price AUD $30
---
Inspired by coquina, a local tabby-like material comprised of compressed shell and limestone. After a fresh summer rain, a crisp blend of salt and heat fill the air as the sun works to dry the freshly cleaned hanging moss and coquina architecture.
Coquina - Spanish Moss, Amber & Salt
- 15 Sticks
- Made with essential oil and fragrance oil blend.
- Dimensions: 10.5" H
- Burn Time: 1hr